Evie has been matched with a family! She has decided to keep her profile public to inspire other youth to make In Depth Profiles of their own!
How many teens do you know who have dreamed up their own Carpool Karaoke video shoot, sung lead vocals (heavy on Taylor Swift), and created an entire dance party in a convertible? Probably just Evie! Evie helped create an In-Depth Profile because she wants to put her own unique stamp on her page. She wants it to reflect her best and wants potential adoptive families to hear straight from her. Evie helped dream up, create, and review each part of her profile, so make sure you don't miss a thing that she wants to share!
Evie wanted her adoption social worker to chime in on her In-Depth Profile and give a little behind-the-scenes perspective.
When it comes to a teenager like Evie (short for Gennevieve), you won't catch her looking back too often. She's a forward-thinking girl who's always up for the next adventure, ready to bring the fun and energy. "Outgoing, funny, and down to earth" are words that quickly come to mind for those who know Evie best. "She is always willing to meet new people and engage in new activities." Playful, energetic, independent and intelligent are a few other adjectives reserved for Evie. She likes staying active - soccer, basketball, gymnastics, and running are top of her list right now. Ice skating, rollerblading, swimming, too. Evie's the best kind of companion for the next get-out-and-go activity.
Evie is passionate about caring for others. She says she's always on the lookout for someone who needs a friend or a kind word. Adults around her see that quality in her too. In school, Evie gravitates toward math, but also excels in other subjects too. She can move between committed studying time and creative arts and crafts. In the future, she dreams of learning French and getting to visit Paris. Becoming an architect might also be of interest some day!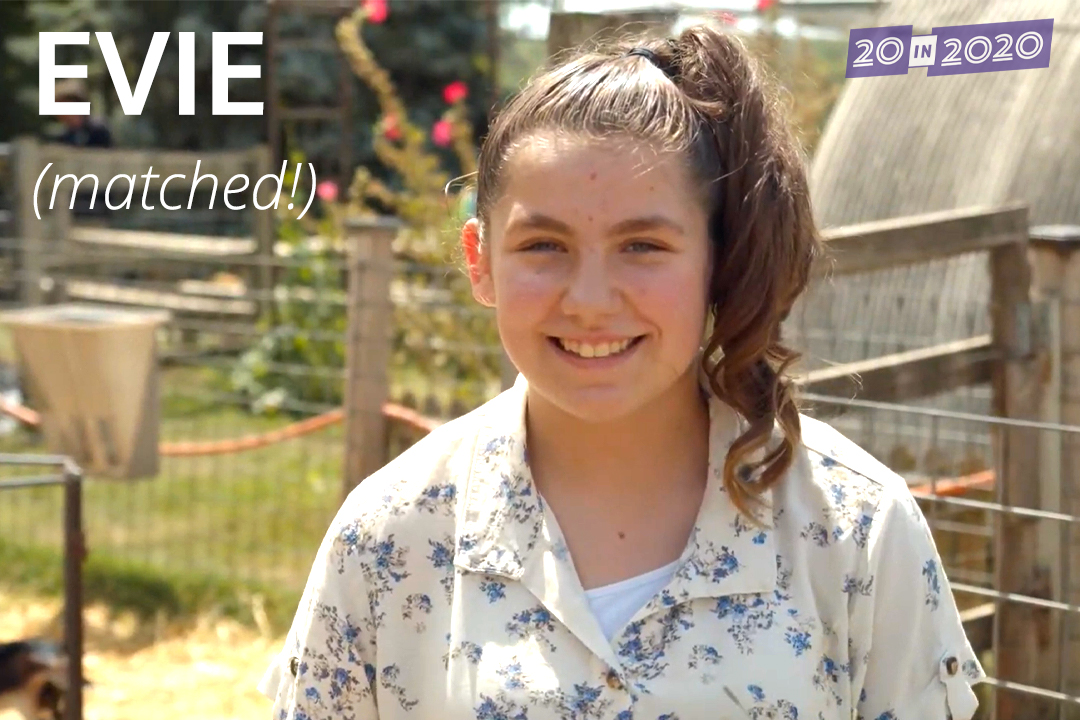 When she's asked about the qualities she wants in a future forever family, Evie is clear and specific: "People that you can always rely on. I just want them to show support and show that they love me." A family who spends time together outdoors and celebrates Christian holidays would fit her well.