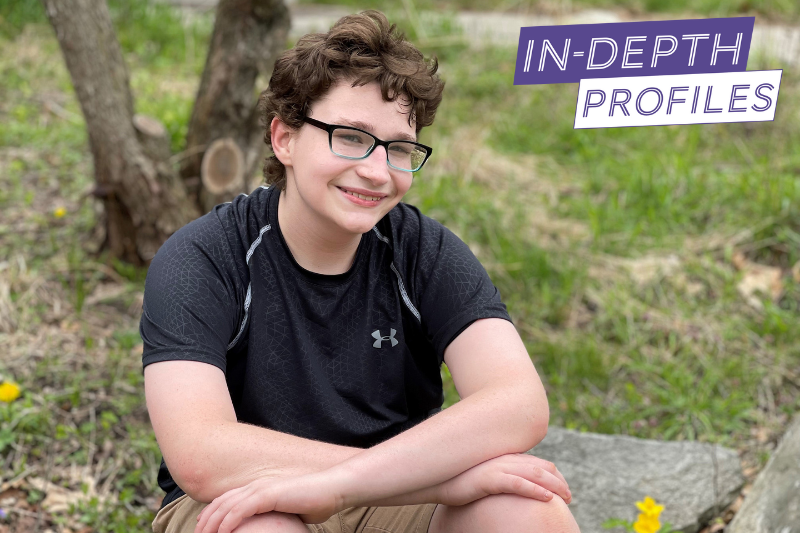 A day at the zoo is enjoyable for almost everyone, but it means a little more to Tyler. Why? Because he wants to become a zoologist. The Detroit Zoo recently treated Tyler to a hosted tour of the zoo, helping him get one step closer to his future goal.
Go along with Tyler for his day at the Detroit Zoo!
Tyler has another passion. He loves Legos and builds things with them after school, on weekends and when spending time with friends. "Tyler likes Legos of any kind and reports that this is the only thing he collects!" says one of his close adults.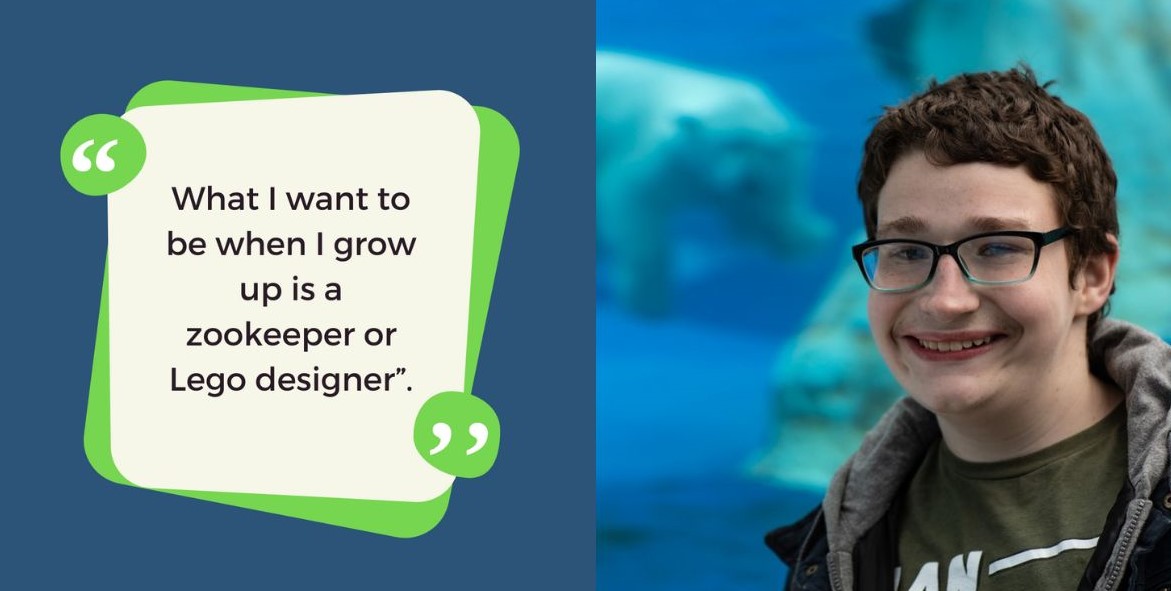 Although pictured here with a polar bear, Tyler would probably choose to be a keeper for his favorite animal – the wolf.
Tyler loves reading and watching Marvel movies (especially The Avengers series) and says Venom is his favorite character. "He enjoys the Star Wars movies – all of them, the 'old' ones and the 'new' ones," says an adult close to him. As a matter of fact, watching movies together is one of the things Tyler looks forward to doing with his future forever family, along with just hanging out together.
"Tyler is a friendly and outgoing boy with a nice smile and a pleasant personality," says a person close to him. "He has a strong sense of humor. Tyler is a wonderful young man; he knows the right family is out there for him and although he is getting older, he still dreams of a forever family."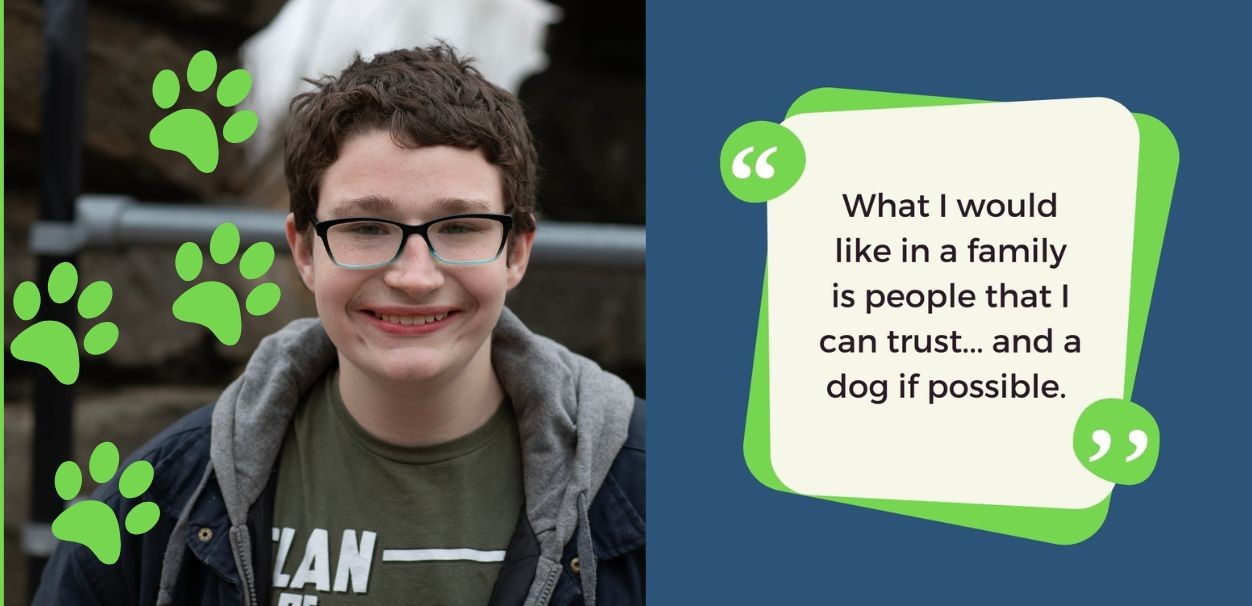 Tyler would love a family with a dog. He says he'd be okay with a sister, too, if necessary!
Tyler would benefit from having a two-parent forever family, but a single parent could be considered. He needs a parent or parents who are experienced and trauma informed. Tyler would do best as the youngest or only child in his new forever family. He requires a family dedicated to making sure he receives the services that will help him function at his best.
Beyond the Profile: "I had so much fun spending a day at the zoo with Tyler. He was so positive and excited that it made you forget about the cold weather and rain!
Tyler was polite and kind to everyone he interacted with and made sure to thank all of the zoo keepers for the time they spent with him. This is true of every interaction I've had with him – he has always been kind and intentional.
This special day went to an amazing teen and I am so happy to have been part of it. Tyler deserves a great family who will pour the love and attention into him that he deserves and longs for."
MARE Youth Specialist, Gabrielle Werkheiser.