When Roslyn talks art, it's not too long until she mentions her original character, Leo!
Roslyn's "Placement Pending" status reflects a recent change, in which a family has been potentially identified. At this time, families may still inquire here, through Roslyn's In-Depth Profile, and a Michigan Adoption Resource Exchange (MARE) staff member will reach out, usually within a couple of days, to let you know the next steps.
When the topic turns to her many skills, Roslyn begins to joke in a third person tone, "It's Roslyn - drawing, reading, writing…she can do anything, can't she??" But jokes aside, those three things are among her greatest passions and you get the feeling that this teenager can do just about anything she puts her mind to.
Roslyn wanted to create her own In-Depth Profile so she could put her personalized stamp on the family search process. She wants potential adoptive families to hear straight from her and hear firsthand what she is passionate about.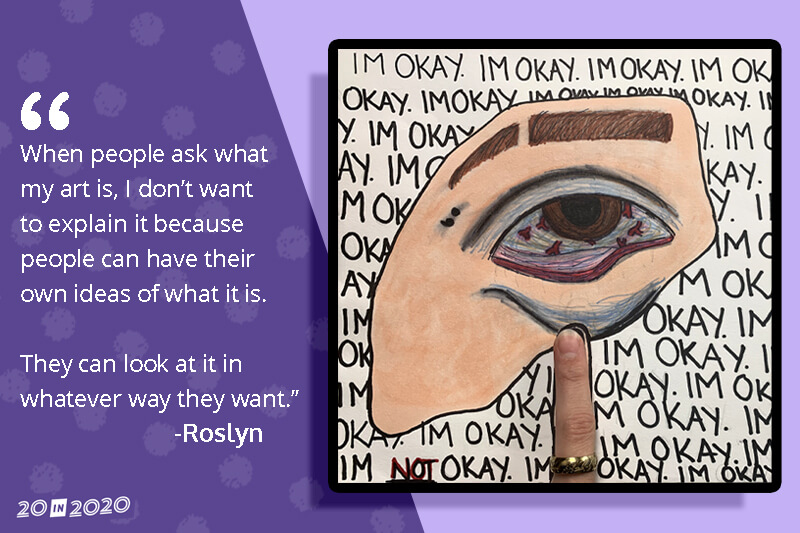 Roslyn wanted to turn her In-Depth Profile into her own personal art gallery.
In her free time, Roslyn is often working on her art. Drawing, painting, you name it. Her In-Depth Profile is filled top-to-bottom with recent examples she wanted to include. She would love to pursue art as she gets older. Roslyn also finds time to write her own stories and books, as well as do a lot of reading. She's a big fan of the Shatter Me book series and the Harry Potter series as well. "I read the whole Harry Potter series in two weeks," she says. She also likes reading comic books, especially ones that are a mixture of art and written narrative with substance and story. Relaxing away from school also means catching up on her favorite tv show - The Flash.
Even during a pandemic, Roslyn wanted to share her artwork with families through any means possible.
In the past, Roslyn has enjoyed spending time with friends, ice skating, and participating in track and field and yearbook at school. School is a place where Roslyn succeeds. English is often her favorite subject, and she has interest in also pursing veterinary medicine or graphic design if art doesn't take up all of her time in the future.
Those who know Roslyn well describe her as a teenager who is open, empathetic and caring, with "a kind heart and a positive spirit." "She is excited about finding and being a part of a forever family. Roslyn has lots of potential to be successful in life, and is very capable of doing well with continued guidance, care, and love."
You can usually find Roslyn sketching. She shared a few words about her creative process!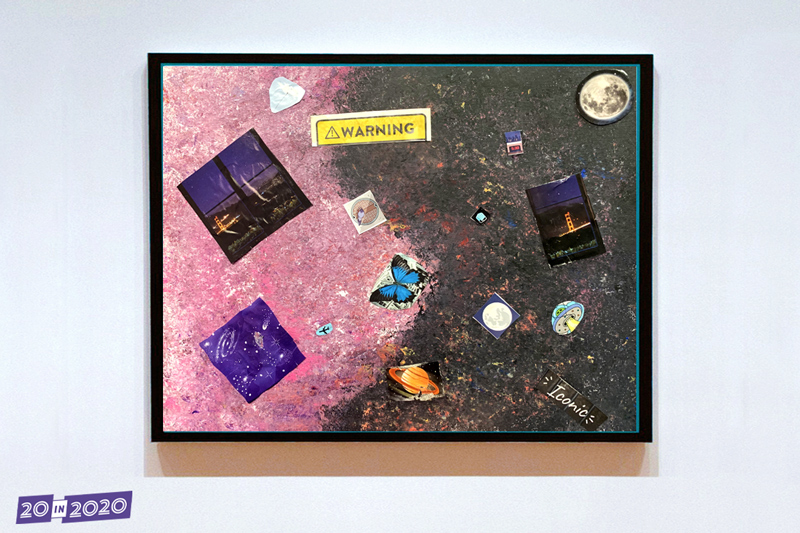 Roslyn would do well in an open, accepting family that will support her for who she is. A family who is committed to her and helping her grow into her teenage years will be a great fit. She has important relationships with her siblings that she desires to maintain, and a future family will help support those familial bonds. While Roslyn's worker is open to all types of family makeups, Roslyn has stated a preference for a single mother, a mom and a dad, or two female parents. Lastly, Roslyn would enjoy a family with a pet that she could be a part of, maybe a dog or a bird.
If you think you could be fit for Roslyn, we want to hear from you! We are committed to finding her the adoptive family she deserves.
Beyond the Bio: I so enjoyed spending time with Roslyn over the course of creating her In-Depth Profile. She is so many things: clever, engaged, and interesting - to just name a few! I was glad Roslyn chose her art as the focus of her In-Depth Profile, because her art is really a reflection of who she is. She is funny and original, like the character she drew in the dinosaur costume; she has a sweet side like her beautiful sunset drawing (in one of her videos); and she is introspective, as you can see in her eye illustration. It's clear that Roslyn uses art and doodling as not only a way to pass time, but a way to explore herself. These are just glimpses of parts of who she is, so I love that she has a chance to authentically share with families out there. Because another thing that's clear is that Roslyn wants find her adoptive family, and we're excited to share the profile she helped create!
-MARE Supervisor, Margaret White