It's difficult to imagine anyone being more confident, caring and compassionate than Jules. She takes pride in "being a good person and always helping someone when they're sad," she says. The most important thing she wants others to know is, "I'll always be there for you no matter what," Jules says. "I am trustworthy and a good listener."
Jules wants to speak for herself, directly to potential families, through her In-Depth Profile.
Jules chose to create an In-Depth Profile because she wants potential adoptive families to hear directly from her. She wants to introduce herself in her own words. Her love of makeup and fashion was an immediate focus for her. She loves spending time on the intricate details of eyeshadow, eyeliner, and all that goes with it. Creating an In-Depth Profile was also an opportunity for her to say directly: she wants to be adopted.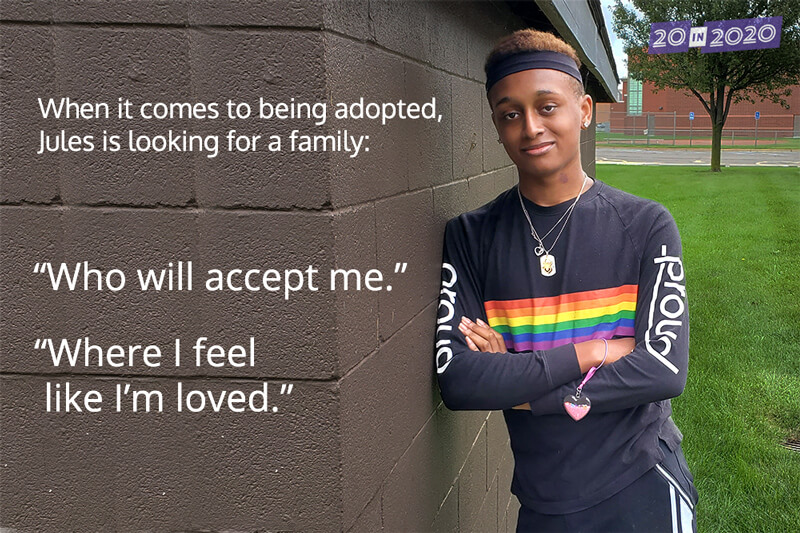 Jules' likes don't end at cosmetology though. She has big dreams of owning a car when she gets older, graduating high school, and continuing to pursue her education. She likes to stay active by playing basketball and soccer (always exercising helps her stay in shape, she says) and she appreciates the chance to go shopping. When it comes to a future adoptive family, Jules would like to share her interests with them, spend quality time over meals and games together, and, above all, find a family who "will accept me."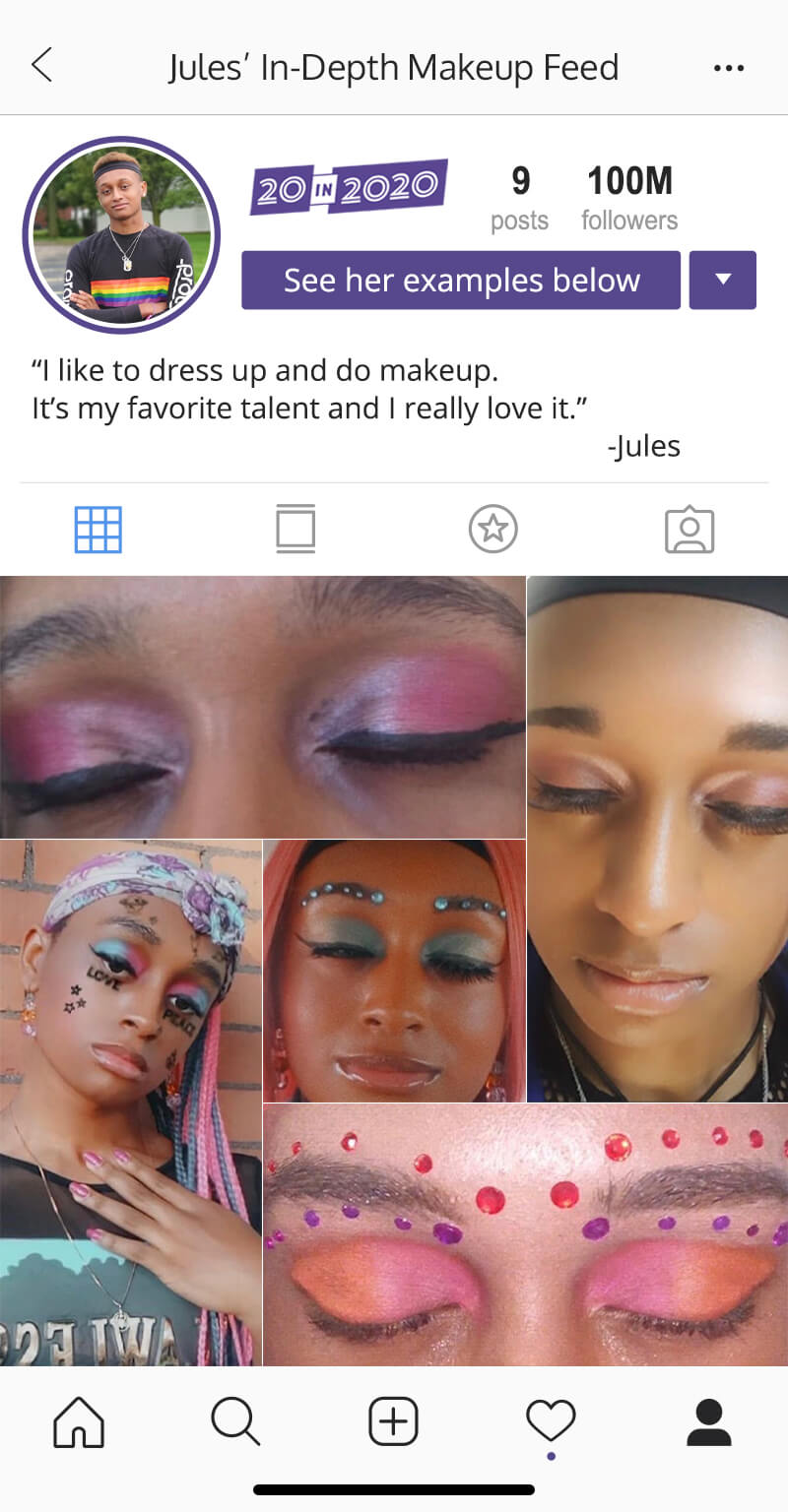 Jules' passion for makeup looks downright professional when showcased on a mockup social media feed.
Jules can be shy when she first meets others but opens up quickly. She loves sharing a laugh with people around her. Her closest adults describe her as respectful, polite, inquisitive and artistic. Jules does well in school and says that gym and art are her favorite classes.
Jules is open to all types of families. Her number one hope is to find a family who will "love" and "accept" her for who she is. An ideal family will come alongside Jules and advocate for her educational progress, as well as provide the support she needs to grow throughout her teenage years. Jules would love to have pets in a family (dogs or cats), but it isn't a deal breaker. Jules also has important relationships with her siblings that she wants to maintain and hopes her future family will support those close bonds. If you think you might be a potential family fit for Jules, we want to hear from you! We are committed to finding her the adoptive family she deserves.