Chef Jayvion at your service! Jayvion is here to dish up a decadent – or, as he would say, "luxurious" banana split, so get your ice cream scooper ready and prepare to indulge! But Jayvion's love of food doesn't end with ice cream. Some of his favorites are pizza, steak, and pork chops. True Michigan boy that he is, he also enjoys Faygo root beer.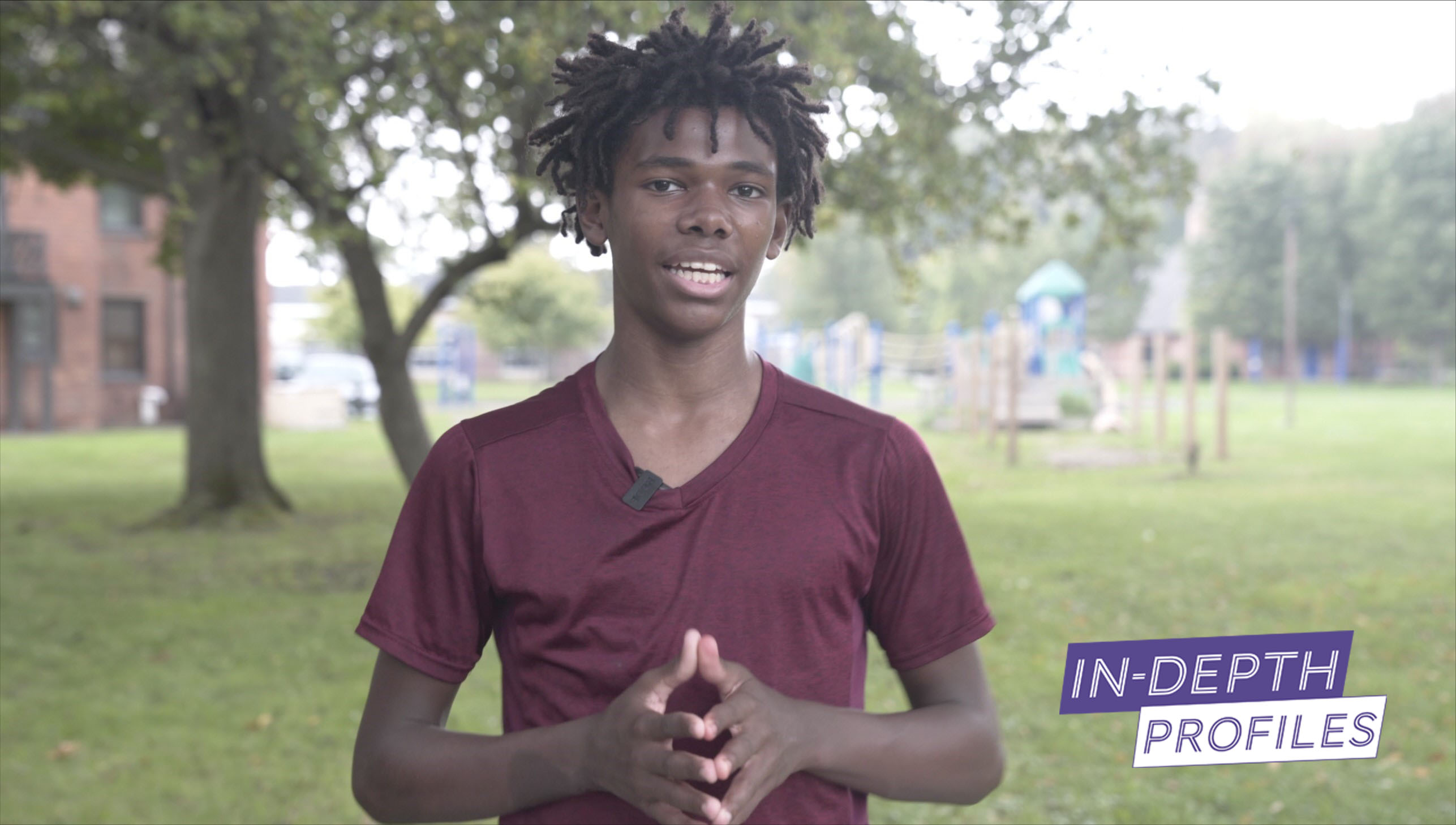 Jayvion chose to create his own cooking show as a way to share one of his passions with families who are hoping to adopt. He has lots of ideas for different cooking tutorials he could do from appetizers like pizza rolls and PB&J triangles, to main courses such as calzones and barbeque, to homemade cakes and pies for dessert. This multi-talented teen has lots of activities he enjoys. In his down time, Jayvion can be found playing on the phone, tablet or computer. He also likes watching the Cartoon Network. "Jayvion loves to play basketball and enjoys watching comedy movies," says one of his close adults. "He is interested in getting a job and wants to save money."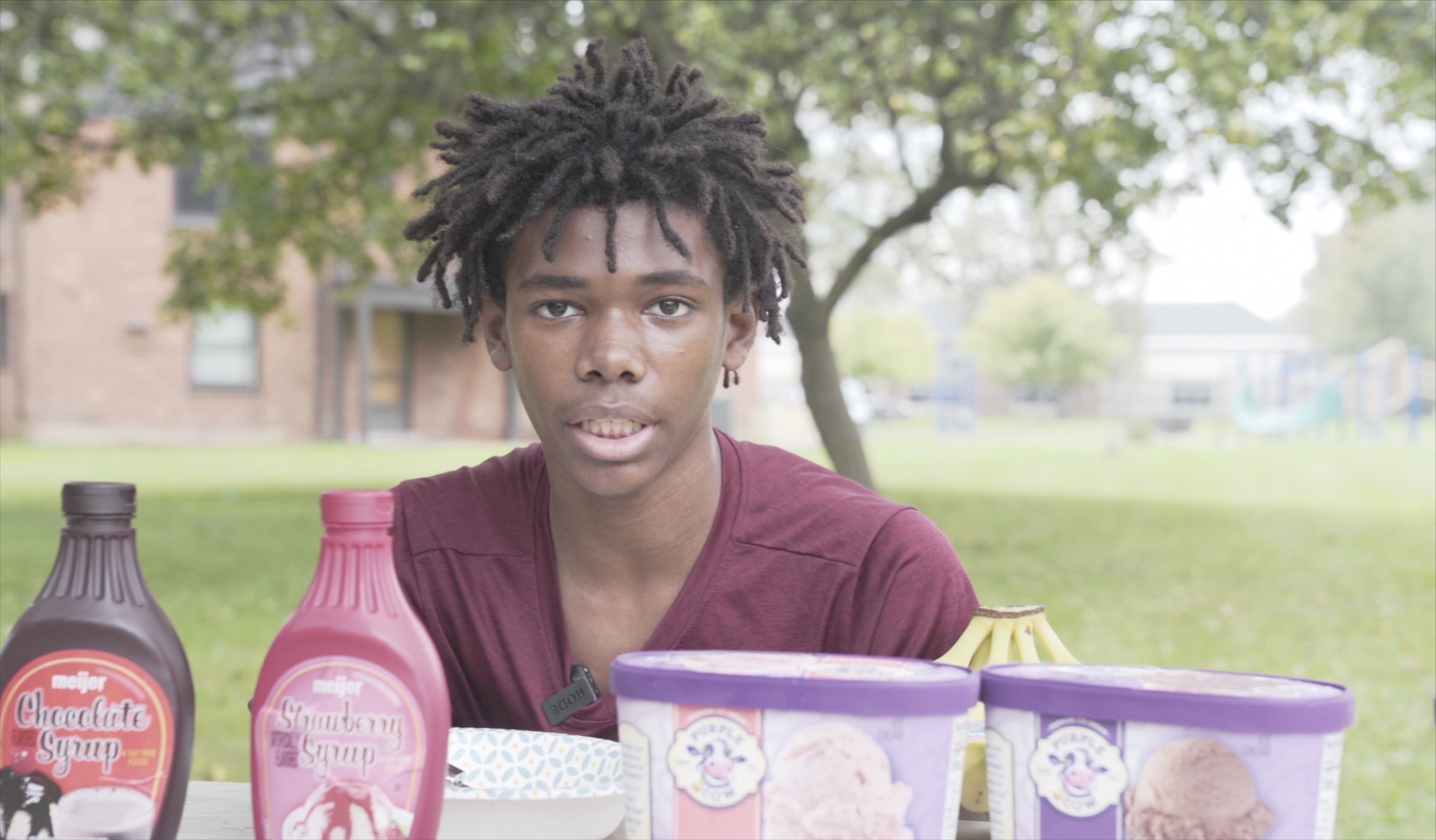 Jayvion is a kind, polite and friendly young man who – believe it or not – likes to keep things clean. "Jayvion values tidiness and order," says an adult close to him. "Oftentimes, he straightens up whatever room he occupies." In school, Jayvion says math is his favorite subject.
Jayvion would do well in just about any forever family as long as he gets the care and attention he requires. His worker says Jayvion would do best as the only child in his new family. His new parent or parents need to be experienced and trauma informed. Jayvion says he prefers a family who has pets.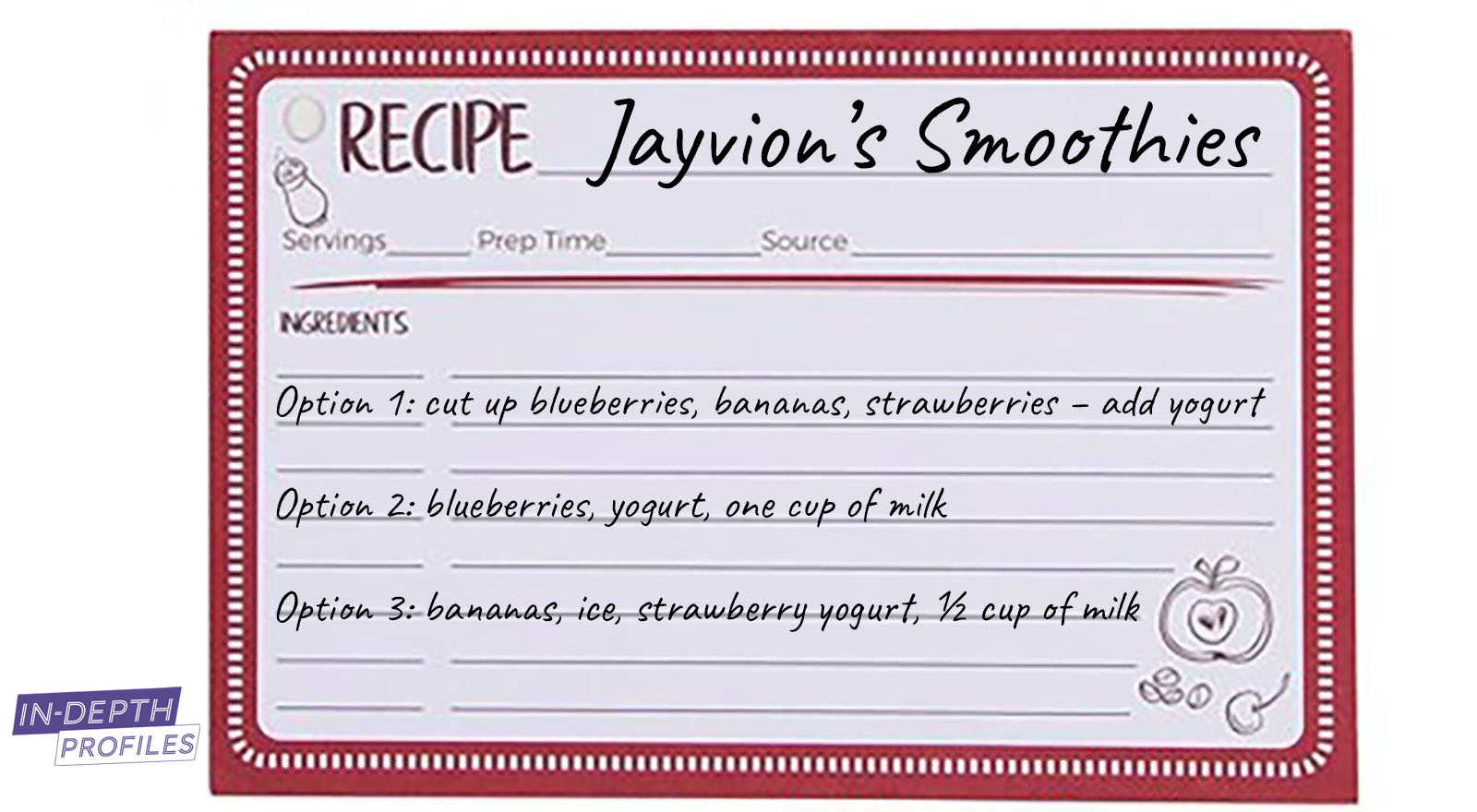 Beyond the Bio: You can't help but smile when you're around Jayvion. His wonderful smile radiates happiness. Jayvion is very organized and had a particular set up for his ingredients for the camera shots, and he walked us through all the different ways he could make his sundaes special. He brings a fun, positive energy and passion to cooking and really wants to make people happy with his food creations. The energy that Jayvion brought to this project made it so fun to work on. He's excited about how many views he may get on social media from his cooking show. But he has bigger goals than that! Jayvion is very focused on getting a job and he hopes that this project will give him an edge when applying for food service jobs. Positive, driven, creative and kind – that's Jayvion in a nutshell (or should we say ice cream dish?).
MARE Adoption Permanency Specialist/ Youth Specialist Lead, Jen Brooks