Two of Dakoda's favorite things involve nature and animals. He loves spending time with animals so much that he wants to become a veterinarian, animal caregiver or wildlife biologist when he gets older. As a teenager, he's already taking on responsibility doing what he loves. Dakoda gets paid to take care of the animals daily where he lives. He wanted his In-Depth Profile to give a small snapshot into this passion of his. He hopes he can share his love of animals and the outdoors with a future family.
Dakoda wanted to give a tour of his daily job, taking care of goats!
Basketball is another favorite activity of his. Dakoda loves being on the court, working on his game and getting better every day. Don't miss his basketball breakdown video, down below on his In-Depth Profile! In quieter times, Dakoda enjoys sleeping, relaxing, walking and going to the movies. If Dakoda could visit anywhere in the world, he would travel to Africa "to help those who are less fortunate," he says. With a future family, Dakoda says he looks forward to having fun together and hopes they are caring and loving. Of course, having pets is one of Dakoda's strongest desires.
Dakoda on the basketball court is a common sight to see. He's always improving and learning more about the game he loves.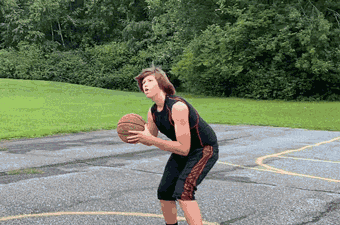 Dakoda from waaaaaay downtown!
When he's asked the most important thing he wants others to know, Dakoda says, "my personality and everything I've gone through." One of the people closest to Dakoda points to his resilience and natural leadership as some of his strongest qualities. Another person says, "Dakoda is a really caring individual." In school, Dakoda does well and says that math is his favorite subject because he's good at it.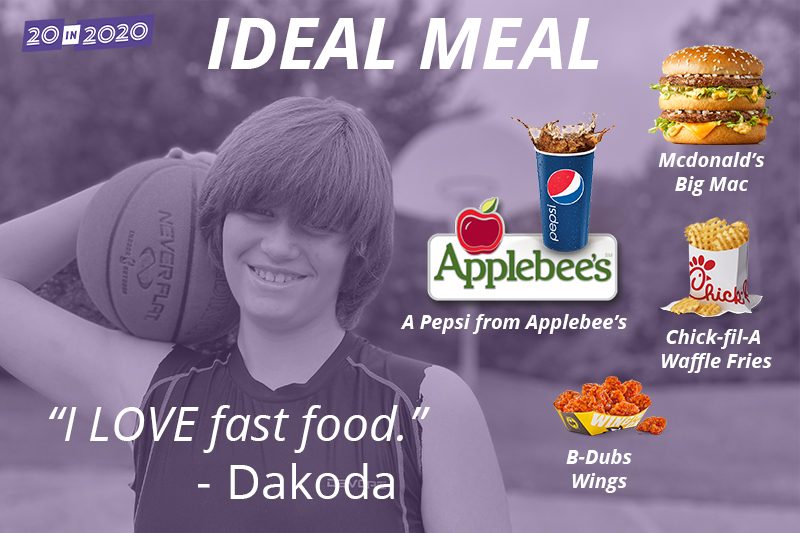 Like most teens, Dakoda loves fast food. His dream meal? He designed it himself!
Dakoda wants to be adopted. He wants potential adoptive families to hear directly from him, so he spent time choosing what his In-Depth Profile would look like, down to the smallest details! He's a teenager with so much going for him, and we're committed to finding him the adoptive family he deserves.