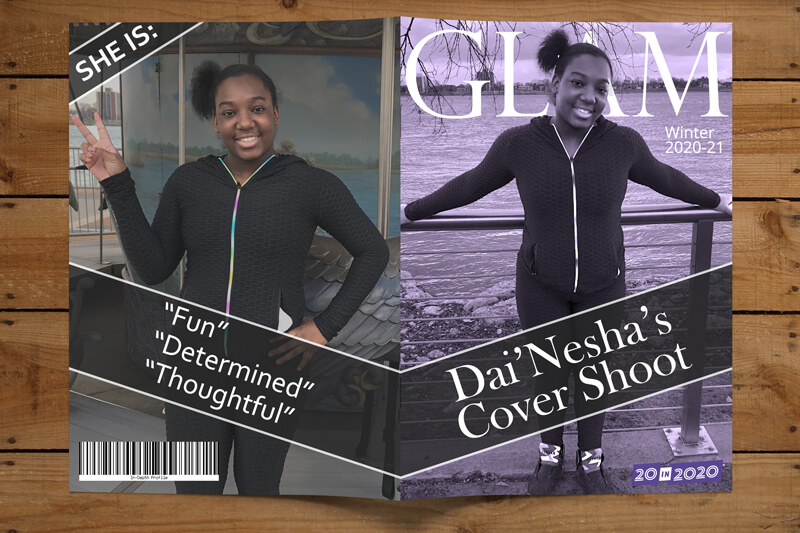 For her In-Depth Profile, Dai'Nesha had a vision for her own glamorous photoshoot. The results speak for themselves!
The facts are clear when talking with Dai'Nesha. She loves reading but not boring books. She loves pink, but not its darker shade. She'll take Hawaii as a dream destination because "it's better than being cold." She wants her pizza void of other ingredients except pepperoni and sausage. And when it comes to food, she is ready to enjoy any great tasting meal. Want to sit down and catch up with Dai'Nesha? It's always best done over food!
Dai'Nesha is outgoing and personable. She may take a little bit to warm up, but just below the surface is a funny, smart, sassy teenager who people like to be around. She wanted to create her own In-Depth Profile so she could put her own personal stamp on what she's sharing with families. Over the course of zoom calls and brainstorms, Dai'Nesha settled on a photo-story layout that allowed her to direct her own shots.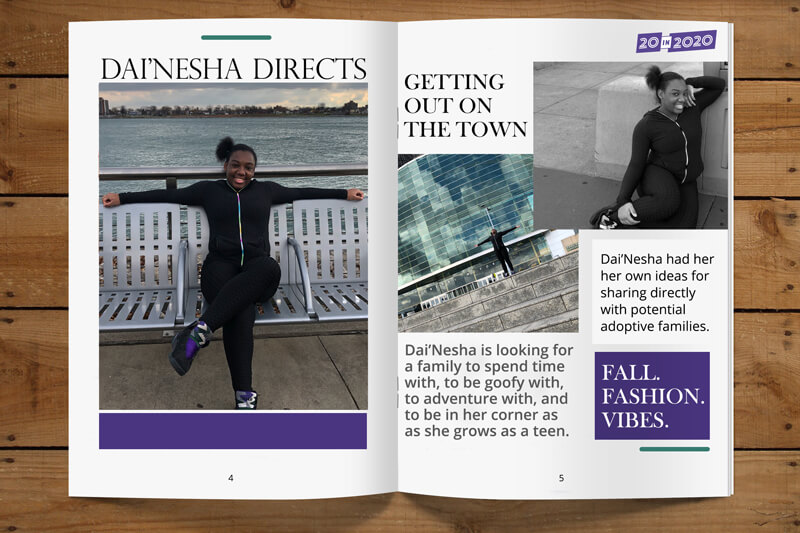 Dai'Nesha loves the chance to be out and active, onto doing the next thing.
When it comes to favorite holidays, Christmas stands out for Dai'Nesha. In the winter she also likes to go ice skating and lean into the winter holiday spirit. For music, her current favorites are DaBaby and Lil Baby (no relation, but we are sensing a theme!).
Dai'Nesha takes pride in her cooking skills, and she wants others to know that she's really good. She'd love the chance to try more recipes in the kitchen and share those times with an adoptive family. Those who know her well say Dai'Nesha strives to do her best and has excelled in making improvements when the need arises. They also say Dai'Nesha is a confident and determined young lady who advocates for herself and clearly communicates with trusted adults around her.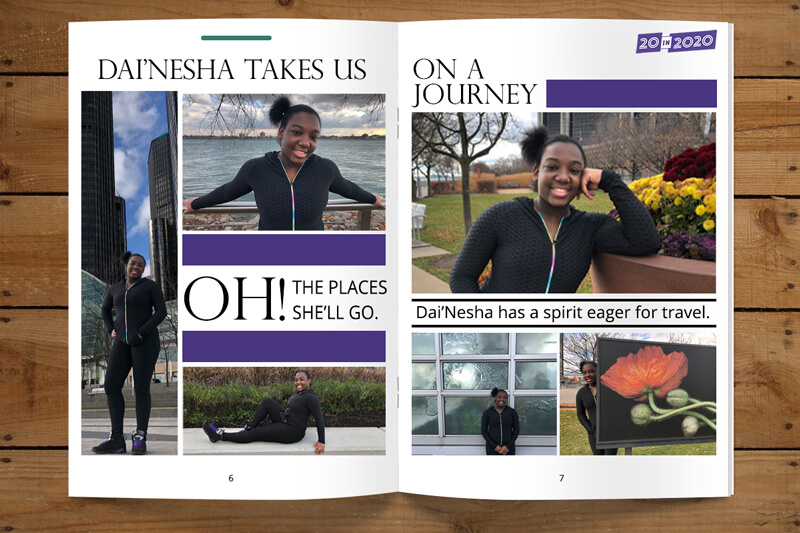 Dai'Nesha would do best with a patient, experienced, and supportive family, made up of one or two parents. She's looking for a mom and dad, two female parents or a single female parent. The best family fit will be one who is firmly in her corner, supports her, and helps her continue to grow. She also loves dogs, and would enjoy a four-legged friend as a new family member as well, though it's not a deal-breaker. If you think you might be the right fit for Dai'Nesha, we want to hear from you! Let's find her the adoptive family she deserves.