Charley takes comfort in critters. "I love all animals," she says, "but I love dogs and horses the most." Two of Charley's wishes are to ride a horse and "get my own puppy." As you might expect, Charley loves being active and outdoors, and she chooses Florida and Hawaii as her dream destinations "because they are warm and sunny, and you can have fun on the beaches and eat lots of ice cream!" Moose Tracks ice cream is one of Charley's favorite foods along with lasagna. Her active lifestyle keeps her moving with pace and energy. Charley enjoys spending time with friends while going shopping and watching movies, and she enjoys participating in sports. "I like volleyball and cheerleading," she says. She hopes for a future adoptive family who's as active as she is. One of Charley's biggest wishes is to be adopted by a family who likes to travel and be active outdoors. She'd also love to have a family board game night, and she wants them to support her interest in playing sports.

Charley takes pride in "making it where I am today." She's described as bright, bubbly, energetic and outgoing. She has made great strides in learning to verbalize her feelings. She took on a big role to create her own In-Depth Profile, choosing what to focus on and how she wanted to share with potential adoptive families. Even amidst pandemic restrictions, she brought her creativity and openness to the In-Depth Profile process from start to finish.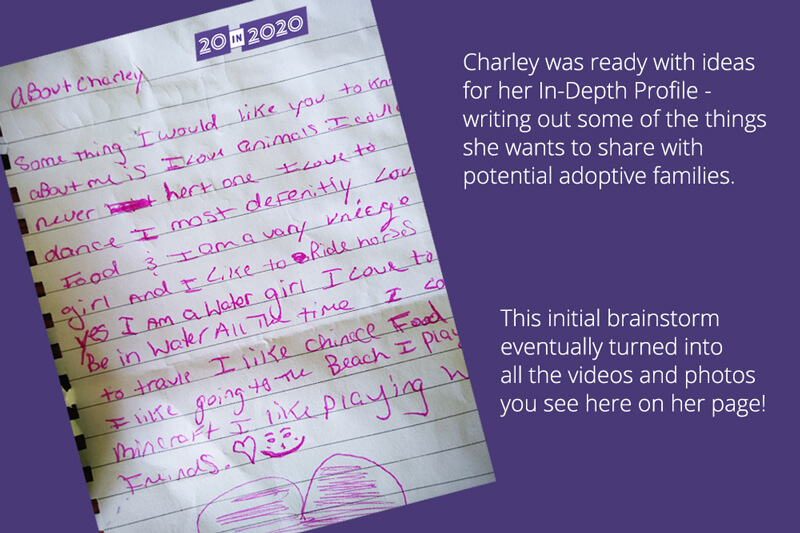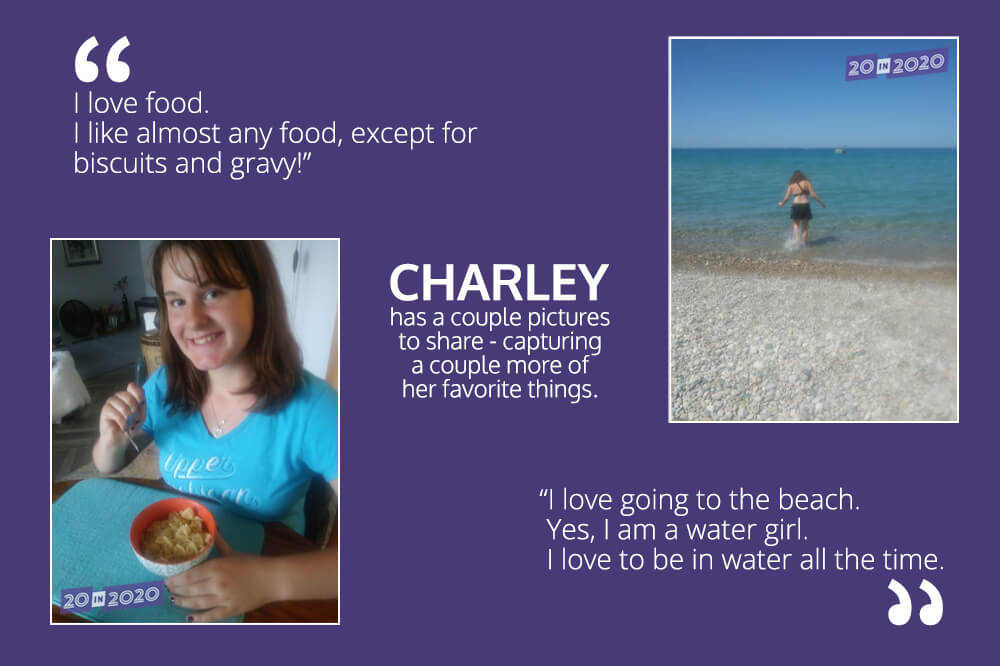 Charley would do best in a family who wants to invest in a great teenager and give her the love and support she deserves. She's looking for a family who shares her love of the outdoors and animals. Charley thrives with clear communication and routines in her home. Her ideal adoptive family will be there for her to navigate through her teenage years and grow into a young adult. If you think you could be a fit for Charley, we want to hear from you!