Brittney has a lot that she wants to share with potential families!
Those who know Brittney best know her to be a "bright, bubbly, energetic" teenager with a lot of interests and passions. She is funny and enjoys laughing and making others laugh too. She's empathetic and genuinely cares for others around her. That caring attitude will no doubt come in handy as she gets older, as Brittney has her sights set on becoming a nurse in the future. Among her favorite things to do, Brittney includes singing and listening to music (don't miss her own curated playlist at the bottom of her In-Depth Profile!). She also enjoys watching WWE (Ronda Rousey is her favorite wrestler), as well as shopping and going out to eat, especially if it's Chipotle.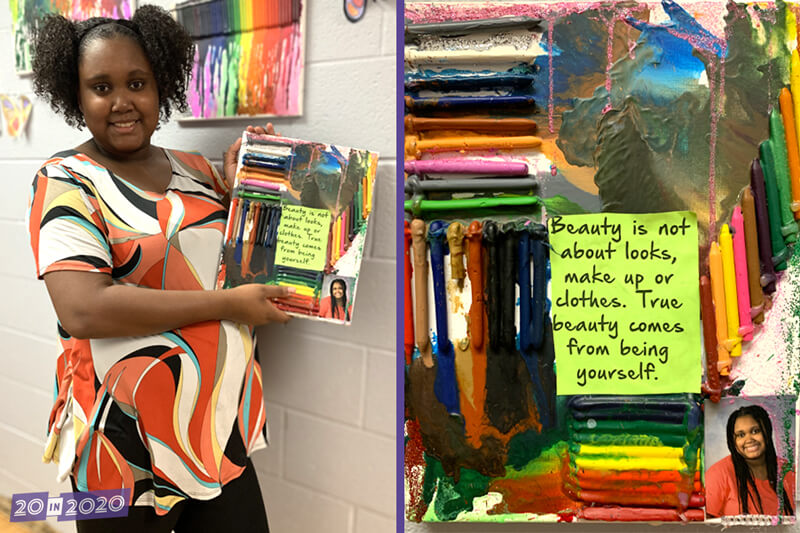 Brittney wanted to share an art piece she's proud of, which includes a quote she believes in and lives by.
Brittney wanted to create her own In-Depth Profile so she could choose what she wanted to share with potential adoptive families. She wanted to be able to creatively feature her passions, as well as speak directly to families about what she's looking for in her future. She was involved from start-to-finish, eager to complete it so family could hear from her.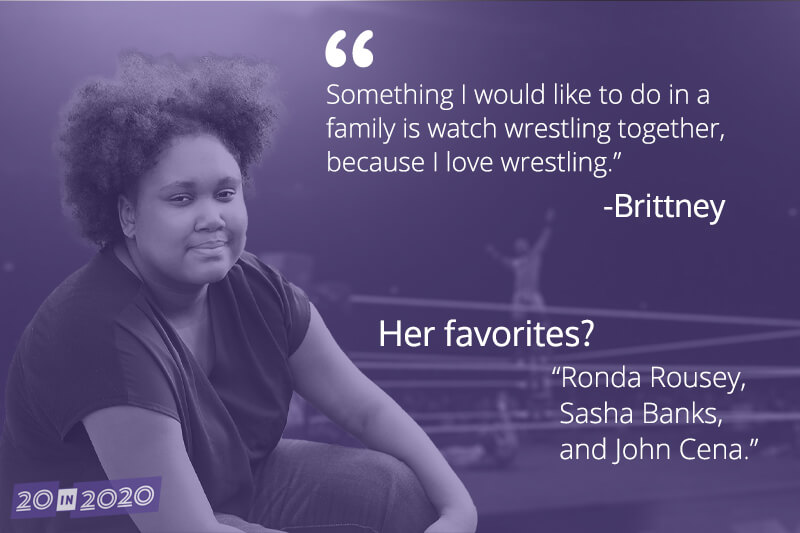 Brittney especially wanted to call out her love of wrestling!
Brittney is looking for some support and care from a future family to help her thrive as a teenager. She does well in school and stays committed. She likes to read and enjoys math. She's artistic and has enjoyed growing her knack for gardening. When it comes to burning off some energy? Find her on the volleyball court, practicing her serves and digs.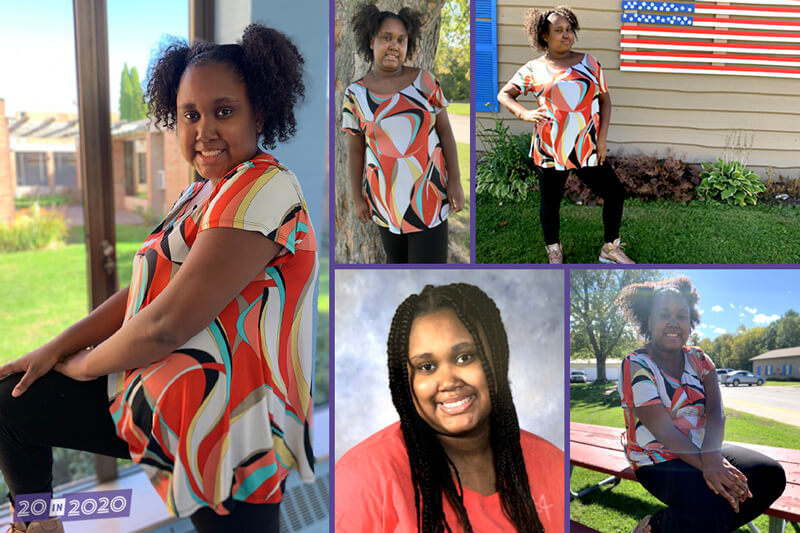 Brittney picked out her favorite photos to include in her profile.
Don't forget music! Brittney has some recommendations for families.
Brittney and her worker are open to all types of families. The most important quality is a family who is committed to Brittney and is excited to welcome this great teenager into their home. Brittney has a strong relationship with her sister, and the ideal family will help her maintain that relationship in the future. If you think you could be the right fit for Brittney, we want to hear from you! She is a terrific teenager, and deserves the adoptive family she's looking for.