When it comes to makeup, Breian is a total pro. She designed her own video!
When she talks about what she wants others to know about her, Breian shares this message: "Peace over violence." It's a message that spreads to her future goals of missionary work and becoming a traveling nurse. Breian wants to travel to Kenya, for example, to carry out her goal to help others. Closer to home, she says she wishes to "help all homeless people with their physical pain and emotional hurt." Breian is a teenager who cares deeply for others.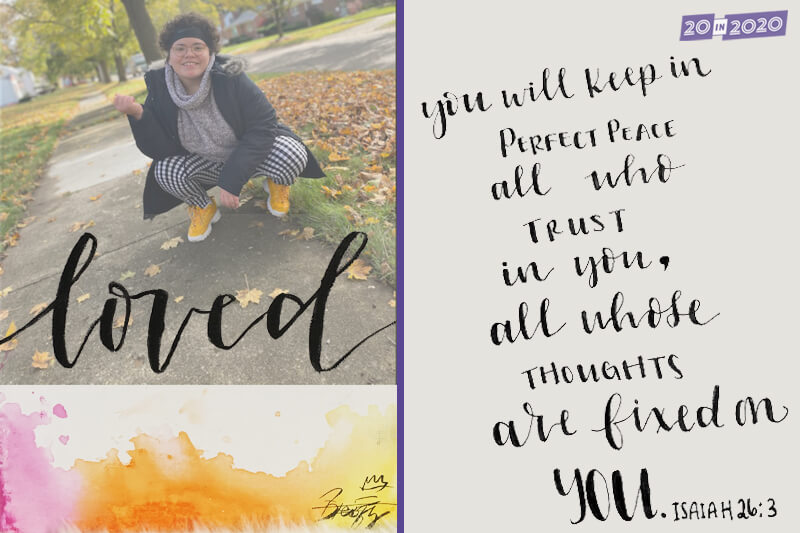 You guessed it - this text was drawn by Breian herself (and the watercolor)! She wanted to include one of her favorite Bible verses.
Breian has a lot of passions in life. She attends church and participates in the youth leadership team. She enjoys sports and has been a member of a basketball team. Breian likes playing card games such as Uno and board games such as Life. For reading, she likes teen romance novels. Her passion and talent for makeup and cosmetics also can't be hidden. Breian wanted to include her own "makeup tutorial" video, which she recorded and created, so she could showcase her skills firsthand on her In-Depth Profile. Whether it's getting ready in the mirror, or helping someone else with their look, she loves a chance to test out some new techniques and beauty products.
One of the most important things she wants others to know about her is that she's Christian, and "I love the Lord." A family who goes to church, or supports Breian's involvement with a local faith community, is something she's looking for. Breian also desires to "spend quality time together" in a future home, whether that means going out or making dinner and watching movies at home. It's the time that really matters to her.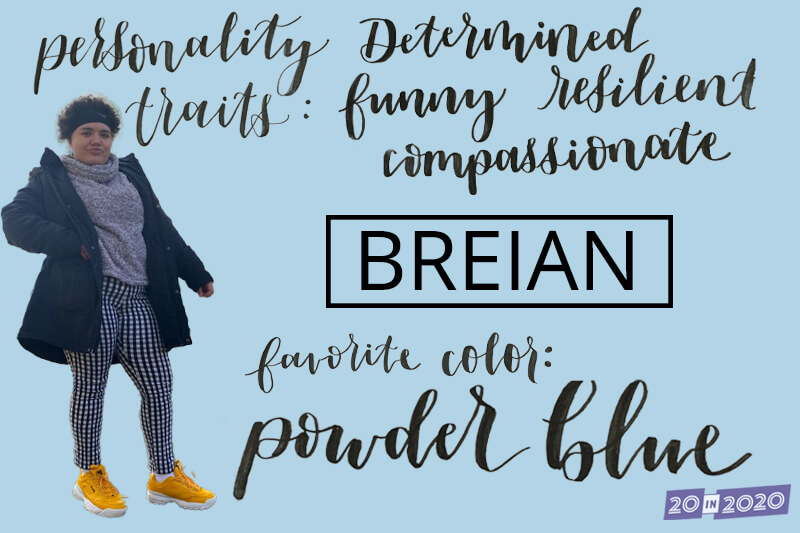 Breian used the opportunity to show her calligraphy skills by writing out a few of her favorite things about herself.
Breian can be quiet and shy, but she still shines once you get to know her. She describes herself as funny, cute, and outgoing, especially when she's feeling good. Breian is looking for a future adoptive family in which she can be herself, who will help her thrive during her teenage years. If you think you could be the right fit, we want to hear from you!