Robert had a dunking showcase planned out, and also sat down in between dunks to talk about family, his future, and more.
Robert is a teenager with so much going for him. He has his eyes set on goals for his future and he knows how to enjoy life in the meantime too. What goals are those? Well, he wants to go to college. Michigan or Michigan State, ideally (maybe even North Carolina). He's also thinking about enrolling in a trade school to build his skills. Ultimately, he wants to own his own business, maybe in real estate or cars or architectures. Robert loves studying and learning about the nature of business-owning.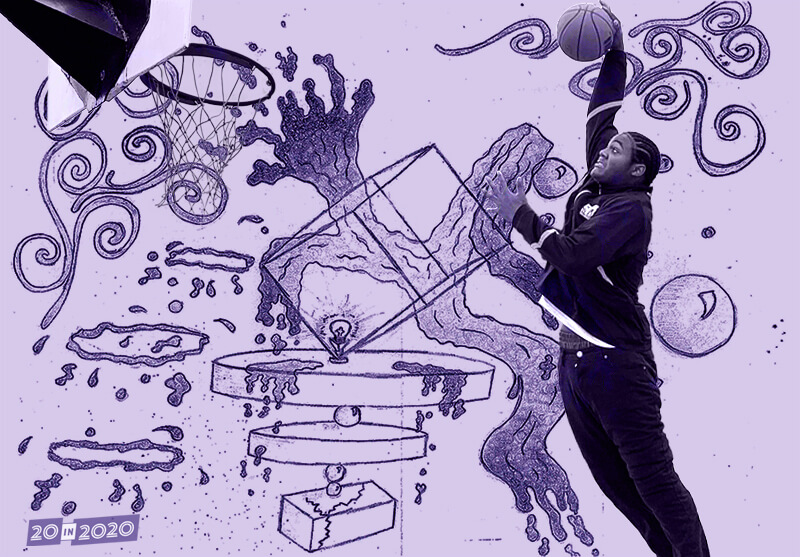 Robert had the idea to fuse his own graffiti illustrations with his favorite basketball photos he took.
When it comes to present-day, Robert has a lot of interests and passions. Sports is high on his list, specifically basketball, baseball, and football. Robert loves playing and being a fan. He has a deep interest in comics, as well as music. When you ask him for a selection of song recommendations, you'll get a wide range - Michael Jackson, Ghost Town DJ's, and Head (look them up!). He's a talented artist (which is evident when you scroll up and down his In-Depth Profile!) and he likes sketching and drawing in his free time.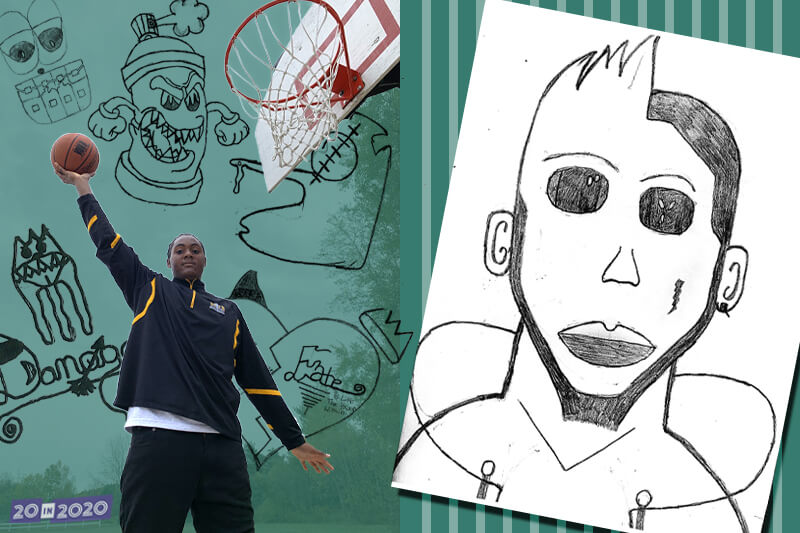 Robert gets artistic in his free time. He wanted to share some of his recent sketches!
Robert wanted to create his own In-Depth Profile so he could put his voice into the family search process. He's looking for an adoptive family he can count on, who will help him reach his future goals and always be on his team. His "laid back" personality helps him get along with just about anyone. Those who know him well say "he's a great role model for other youth" and that he's "funny, outgoing, and very personable." That becomes evident quickly when you meet Robert.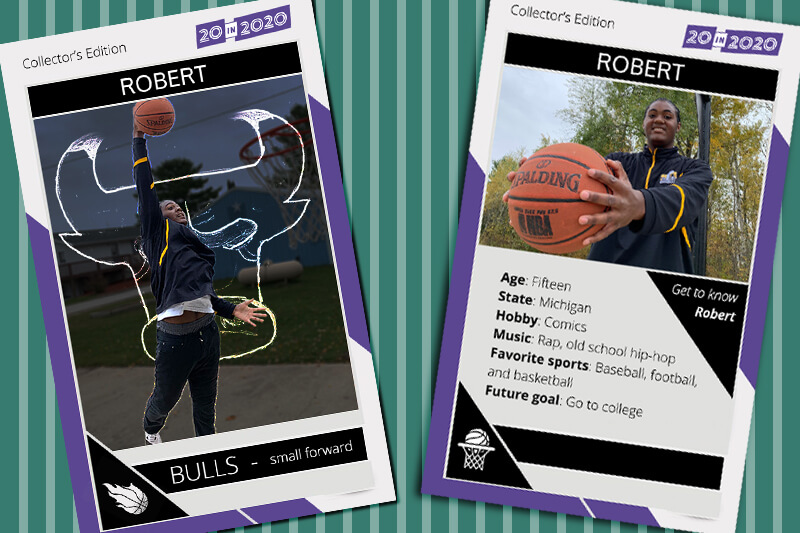 It's every basketball-loving teen's dream to have their own sports card, right? Don't miss Robert's hand-drawn Bulls-backdrop on the front side!
Robert is open to one or two parents in a future adoptive family. He has important relationships with his siblings that he is committed to maintaining as he gets older, and an ideal family fit will help foster and strengthen those bonds. Robert is a great advocate for both himself and other older youth in foster care. We are committed to finding Robert the adoptive family he deserves. If you think you could be a fit for Robert, we want to hear from you!